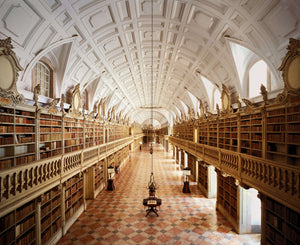 Artist Interview: Ahmet Ertuğ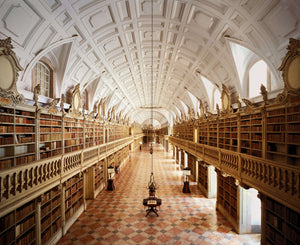 You studied architecture at Architectural Association School of Architecture in London, in the early 1970s. How did studying architecture shape your practice of art? What are the ways in which you think your practice of working and your perspective have gone through significant change over the years?
Ahmet Ertuğ: I completed my architectural studies at Architectural Association in London between the years 1968-1974. In London, you could feel the wind of 1968, thanks to the energy of which I discovered a whole new world. I turned my commute to school into a cinematographic experience by passing through the British Museum, entering from the front door and leaving from the back.
I occasionally changed my route in the legendary museum and dropped in on the upper floors and side corridors. The mysterious corridors, rooms and spectacular works of art at the British Museum are the foundations of the dramatic perspective that I create behind the camera today.
AA was the freest school in the world back then. There was no class discrimination, and everybody could watch any lesson or conference that they wanted. This freedom and extraordinarily innovative view taught us that architecture had different dimensions. It was always emphasized that every project that we undertook needed to make a special contribution to humanity. We were taught that we didn't necessarily have to design buildings for that to happen.
After graduating from AA, I worked for two years in Iran in the design of the new city of Shushtar. The local architecture of Iran made it possible for me to get to know architecture all over again. After Iran I spent 12 months in Japan as a "Japan Foundation Fellow" between 1978 and 1979. The Japanese architecture and Japanese gardens transcended my values of thought and aesthetics to a whole different level.
On top of all that, upon returning to Istanbul, I had the opportunity to get to know the legendary architect Mimar Sedad Hakkı Eldem, to become good friends with him and to undertake architectural projects with him.
The mixture of AA, Iran, Japan and Sedad Hakkı Eldem left a special mark on my genetics.
About 30 years ago, I purchased a stone building in Beyoglu and started to use it as an architectural office. However, I was unable to complete both of the substantial projects where I worked as an architect due to violations of copyrights, and decided to focus on architecture as a photography artist and work on art books on architectural heritage. I can say that over 30 books that I have worked on so far were inspired by the creative energy that I get from this historical building. I exhibit my large format photographs in two separate galleries.
            Above: Ahmet Ertuğ, Girolamini Library, Napoli
How did your interest in professional photography start? What were the subjects that you captured, what were the basic elements in photography that piqued your interest in the early years?
I attended my first photography workshops in 1972 in London. I saw a Linhof camera there for the first time and I experienced a great pleasure when I looked through the lens of that camera. Even though I was just looking at the brick wall of the building in front of me, even that wall had assumed a monumental expression!
Between 1970 and 1974, I photographed the Jamaica Street Festivals that was full of enthusiasm and excitement. Then I took photographs of historical cities like Bologna, Venice, Florence and Siena by taking part in tours from London to Italy. The spectacular and well-preserved architecture and cities of Italy brought me closer to photography. Thanks to an architect friend of mine, who accepted to be a guarantor for me without hesitation, I was able to buy the then legendary camera Nikon F in 24 instalments during 1970-72. I still have that camera.
While shooting monumental architectural structures like opera halls, historical libraries, art academies, Hermitage Museum, Hagia Sophia, you have formed valuable archives in terms of preserving and documenting the architecture in addition to producing art photographs. What are the main things you wish the viewer to experience when looking at your photographs?
I take photographs in order to engulf the viewer in my theatre and library photographs. In all the spaces that I photograph, I position myself so as to create a vanishing point and aim for the viewer to dive into this magical place. But I also tell them to pinpoint the exit before they dive in. As soon as I step into an architectural structure, I start taking the photographs by putting myself in the architect's shoes and imagining from where they would have liked to look at this monumental structure. I start taking photographs directly from that point using a large format view camera with 20x25 cm films and a tripod. I engage deeply with the structure from the point I look at it as if to feel its heartbeats.
The exposure time in the photographs that I take may vary between 45 seconds to 10 minutes. One needs to feel the flow of light onto the film while photographing.
We spend a lot of time researching and getting the necessary permissions before shooting. I also consider the relationship of the structure with sunlight at that date and hour by making use of tools such as Google Earth and take that into account during scheduling the shooting.
How did the Libraries Series come to be, where you photographed European Libraries built between 16th and 19th centuries? Do you have future plans for similar projects/journeys where you focus on a specific spatial subject?
My photograph shoots started primarily in Iran, Japan and Turkey in my early years. I made art books about our cultural heritage and archaeological heritage with the photographs I took in these countries. At a certain point, I felt I had started to feel stuck in terms of finding new subjects. I decided to continue my photo shoots in Europe as the Contemporary Art of Photography was in fashion in those years.
Libraries naturally pique my interest as I was an art books publisher and a collector for antique books, and so I started my project involving the Historical Libraries in Europe.
I also started to be acknowledged in the world as an art photographer with this project. There was an exhibition of my photographs and the world launch of my book in the National Library in Paris.
My works started to be included in collections in New York, London and Paris.
Later, I worked on a project with European Opera Houses and for eight months, I shot the interior and backstages of opera houses, as well as publishing my new book titled "Palaces of Music".
After these series, I worked on photographing domed monumental spaces in Europe, which I also published as a book. In many monumental works of architecture, I was given the chance to photograph the places when there was nobody inside. I had the opportunity to shoot the interior of St. Peter's Basilica filled with people, from next to the spot where the Pope sits during important services (from the perspective of the Pope).
One of the most interesting shoots was the one in the early morning darkness in St. Mark's Basilica in Venice. We went inside in dark with the person on duty, they turned on the lights one by one and what emerged out of the darkness was a gold mine.
The golden mosaics displayed a spectacular awakening with the lights being reflected from the lamps coming to life one by one! It was really exciting to be left alone for the photo shoots inside the golden cathedral.
As I was shooting the interiors from the upper gallery, I noticed the four bronze horse sculptures standing right behind me taken from the Hagia Sophia during the Latin invasion; and I had the chance to whisper to the horses.
Are there any objects or images that you collect?
I have a wooden antique camera collection and rare books on historical Istanbul. I purchased these antique cameras out of respect for their previous owners and placed them in my studio.
What are the exhibitions, residences or trips that you see as a turning point in your art career?
Four different exhibitions I held in Paris contributed to my artistic identity as a photographer. I exhibited in exceptional historical spaces in Paris: Ecole des Beaux-Arts, Cordeliers convent, the Conciergerie Cellars. I also exhibited my photographs of the Historical Libraries at the National Library of France.
Below: Ahmet Ertuğ, Hagia Sophia, İstanbul
What were the things that gave you new perspectives in terms of art and photography?
 My path was determined by the extraordinary architectural places that I have been to and seen; the Zen Temples in Japan, Zen gardens, libraries, operas, ballet performances and wise people that I got to know.
How did the city that you live in and the studio that you work at influence your art practice?
The moment you can see and feel the cultural layers of Istanbul, you can create a lot of special things if you can find a way to bring it together with your art. And because the spaces I work are special, they add a hypnotic power to the works that I create.
As an artist who works independently, what are your observations in terms of the principal things that the art world lacks?
Artists and those who support them should become as one. Artists should be exempt from income tax and they should be provided with a studio rent fund by the state. Germany showed its power with the financial support that was provided for the artists who had an economic setback during the Covid crisis. (A fund of over 1 billion Euro was allocated. BBC news - July 10, 2020)
Finally, can you tell us a little bit about the connection you created with light and space in your work? How does the process of finding the right light unfold when shooting in very large spaces with high ceilings? What were the historical landmarks where you have observed the impact of light on the building?
In my career of photography, Hagia Sophia was probably the place where I learnt about the importance of light. I went there for my photography over a 6-month period, 4 days a week. In the beginning, there were times when I hid 10 flashlights behind the columns, and exposed many times to illuminate the vast interior. However, I realized how desperate these ended up looking in the grandeur of Hagia Sophia, creating meaningless shadows. Then I left aside all the flashlights, started giving long exposures up to 10-15 minutes and the photos started to get acquainted with the space. Since that day, I have been using natural lights in interior