Mehmet Üskül Hakkında 
Mehmet Üskül (b.1986, Bursa) is a painter based in Istanbul. After studying painting in the fine arts department of Mimar Sinan Fine Arts University, he participated in various local exhibitions and workshops. His work has been exhibited in TÜYAP Art Fair, İstanbul, Turkey (2011, 2012), İpek Ahmet Merey Yarışması (2012), İzmir Birgi Workshop, İzmir, Turkey (2012, 2013), Taksim Maksem Gallery, İstanbul, Turkey (2014, 2016, 2017) Mekan ve Kurgu, Melek Yumurtası Gallery (2014) and Open Studio Days, Istanbul, Turkey (2019).  
Mehmet Üskül's work revolves around the concept of time. He gathers moments, the layers of time together on canvas by using different perspectives. In his works, by overlapping different surfaces, he modulates distinct parts of objects with the sky or ground with a metaphysical depth. He uses color stains spontaneously in a sharp, geometric manner.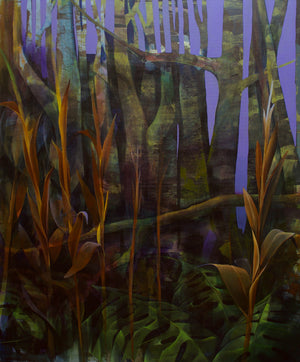 What has been your experience starting out as an artist post art school?
After graduating from the university, one of the biggest challenges I faced with was managing relations with art galleries and finding my own studio to work and adapting to it. In terms of artistic production, I felt freer in creating a new series of painting.
Can you explain your art practice in 3 words?
Disciplined, utopic and intuitional.
Is there a particular reason why you choose painting as your major?
Painting wasn't a particular field my parents want me to gravitate towards. As a result of my resistance to their guidance, I feel even more connected to my decision sticking to studying painting. I find painting divine as a way of self expression.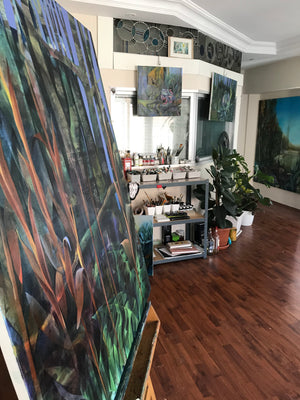 How do you make connection with nature in your works? Can you tell us a bit about your art practice?
My practice revolves around the concept of time, of moments. My aim is to bring various moments together through different perspectives. In my paintings, different surfaces come side by side as I modulate distinct feature of objects and space images such as ground or sky with a metaphysical depth. I use color stains in a sharp, geometric manner, mostly spontaneously and through an arrangement based on intuition.
Nature is the subject of the most of my works. Nature is so miraculous, wise, and full of surprises it plays the leading part of every story in my works. I think we can only depict nature momentarily or in a limited expression through painting.
It's also sacred for me to symbolize and design all the unexplored scenes related to nature by pushing the limits of imagination.
Is there any recurring theme/question in your practice?
The question of "What's idea behind this work?". Understanding the creation process of a composition of a tree, a leaf or a war makes it more consistent for the continuity of the series of painting.
Who inspires you? 
I admire the colors in Almodovar's movies, settings and compositions in Wes Anderson's movies, imagination of Andy Warhol and subtle plots of Victor Hugo. Nazım Hikmet's literal attitude and the passionate love, renowned Turkish poet Orhan Veli feels towards Nahit Hanım. Though some of these admirations do not directly inspire me in my work, they have a huge part on fostering my imagination.
What's your motto in life?
Living in the moment. Though it is subjective, we can not be forced to be happy all the time. Even in the times that we feel tired, sad, happy or calm, we should remind ourselves that's completely fine to feel the way we feel and that's what our body needs to feel. All these mixed, complex feelings has a way of nourishing a person.
Which materials do you want to experiment in future? What do you look out for when choosing your materials?
One of the most important criteria I look for in art material is its longetivity. The art work must preserve its visual quality for many years. I can work with any material that I'm certain of its durability. It doesn't need to be a material used for artistic purposes, but it's important for me to be certain that it won't become deformed even after a century.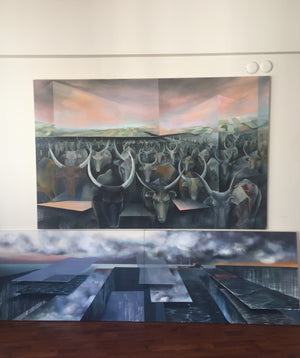 Do you have a studio? What's a typical day in your artist studio?
It's a great advantage that my house is distant from my studio. Due to the distance, I can work for longer hours and manage my time better. Besides I don't consider the time I spent at my studio as working.
I love spending time at my studio and treating my visitors at my personal work space. It could be any moment that I create something new. There's no limit to creating in this space. I love the energy of my studio.
Is there any book that changed your way of thinking in art?
There are many books that had changed my perpective on art. John Berger's books are some of them. They always helped me to shape my way of thinking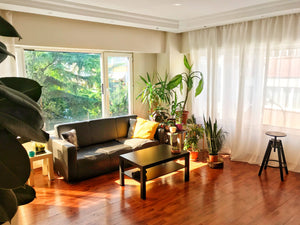 Can you talk about upcoming projects?
There are many workshops and exchange programs that I follow from various media channels. Some of the international programs really excite me when I imagine myself living and creating my works at a foreign country.