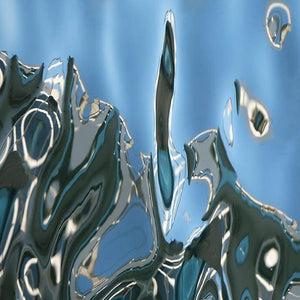 In Conversation with Ahmet Deniz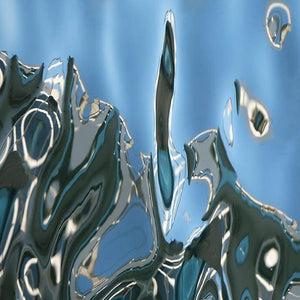 How did you get into photography? Which aspects of photography fascinate you?
Every branch of art has unique forms of expression and every artist uses their own different visual language to interpret it. They are collateral and interrelated with each other. What fascinates me about photography is that it offers numerous alternatives forms of expression through different use of materials or techniques. Photography is life itself.
It inspires me through its relation to social relationships, its ability to capture privileged solitudes in crowds and its connection to nature.
Also, it is advantageous that photographers now have access to a wider audience. Nowadays, photography has become an easily accessible medium, being a central aspect of our communication through mobile devices. For me, photography is like a magical device that stops and controls time and that is capable of reflecting these visual recordings of time on to a two-dimensional surface.
When did you become interested in photography?
Throughout my childhood, I used to borrow my grandfather's camera, and loved to target common objects through the image focus and press the shutter. Though there wasn't any film loaded in the camera I was happy as it was, thinking that I owned the objects as I sharpened the image focus of the camera.
After a while, I discovered the photo-flash using my dad's camera. At the time, using the camera with the photo-flash was the hobby that I enjoyed the most. I loved that flash light. I remember having a slight anxiety of running out of battery, every time the camera flash popped. Still there wasn't any film loaded in the camera and I wasn't in need of it. As a matter of fact, I think I still continue to capture the best shots without any film loaded in my camera. My first trial of capturing shots (with a film on- with a film in / with a loaded film / on film) began using my brother's camera on the trips that I took during my teenage years. Photography has taken up a large part of my life.
My career as a photographer, started in the early 2000's, emerging as an extension of the love I feel towards the city, Istanbul. I've realized that for a good while I've been recording all the visual details of the places I've visited in Istanbul; historical buildings, bridges, markets, bazaars, street, towers, ghettos, coffee places, cemeteries, fishing ports and public houses. And I thought that it would be selfish of me to keep the visual notes, of all the places I've visited, the streets that I've strolled around, only to myself. This led to an emerging awareness that I could take photographs professionally. I also felt indebted to Istanbul, this magnificent city that I've been living in, to capture it through my own eyes and enrich the visual archive of the city. I think I've attained my goal, of adding new works to the visual archive of Istanbul, to a large extent. The photographs I have taken have been published in various magazines. Also, I've been able to reach a wider audience through exhibiting my works in an exhibition titled 'Iridesans' that took place in the Palazzo delle Prigioni, Venice, in 2015.
I feel lucky to have been born and live in Istanbul. I can't imagine myself living anywhere better in the world. As a matter of fact, I continue to keep the most appealing shots of Istanbul to myself, like a jealous lover. I feel entitled to keep them to myself due to the creative endeavor builtup over the years.
Capturing the patterns on the surface of the sea, you created the series Reflections. It is more abstract compared to the city photography you've been interested in. How did the project emerge?
In this series, I wanted to represent pieces of unique visuals of the sea in a way that people haven't seen before. Leaning to abstract, I aspire to help people gain new ways of seeing through this series.
Reflections is a series of visuals that are non-repetitive and personal, changing and glimpsing every passing moment. Just like our lives.
Do you plan to continue on Reflections, by focusing on another element?
I've been working on Reflections for the last 5 years. I also have another project focusing on the element of fire that I've been working on for a year, which I plan to share next year. Fire is another element that fascinates me. The images of fire are also non-repetitive. You capture its image instantaneously, and then the moment disappears. It is gone forever. It's like saying the last word. You can't take it back or rewind.
Who inspires you as a photographer?
There are many photographers that I like. For me, all of the people who take photographs and invest in photography are valuable.
How do you describe your art practice in three words?
Journey, exploration and pleasure.
What do you expect your audience to experience through your photography?
I want them to take a journey beyond the visible, going over the artificial limits of the brain. As it is stated in Plato's Allegory of the Cave, since the very beginning, humankind has been horrifyingly deceived, unable to return to the self. Through my photography, I call on people to take an inner journey of facing oneself and experiencing freedom.
Is there any recurring theme/question in your practice?
The journey to the unknown.
Do you collect any objects as an artist?
I collect stones from the places that I've traveled to. I respect the knowledge of stones. I'm interested in collecting stones from the seaside, ancient cities, woods or wrecks in cities, which the stones are trapped in. I make them into kinds of totems by adding feathers, sticks or bones to them. Everyone has got to have a way of sticking to their childhood. Since it's not convenient to keep all the stones I collect, I give some of them away to my friends or leave them on the roadside, passing them on to someone to pick it up.
Can you talk about your upcoming projects? What's next for you?
As a follow-up of to Reflections, I'm planning to make a new series focused on smoke. Afterwards, I guess I'll be going up in the clouds. ☺
What have you been reading lately? What inspires you lately?
Lately, I read a book titled İstanbul'um, Tadım, Tuzum, Hayatim about the eating and drinking culture of the Greeks of Turkish Nationality. Also I really enjoyed Altı Bardakta Dünya Tarihi, telling the story of the beverages that have made their mark in history. Due to being self quarantined, lately I have spent a lot time in my garden, inspired by the plants, flowers, nature, insects clouds, stars, sun and the sea. Every new day shows me new perspectives on life.